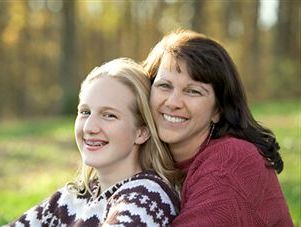 Many users of regular dentures have become really frustrated with their dentures. Dentures slip and click and due to this the users of dentures feel uneasiness, discomfort, and even pain. In the past, regular dentures were the only option available for people who have missing teeth. Thanks to the advancement in technology in the field of dentistry, implant supported dentures have been introduced and these implant supported dentures are extremely comfortable and trouble-free as compared to the regular dentures used in the past.
What are dental implants?
First, let us see what dental implants are. According to Dr. Peter Engelsberg of Midtown Dental Center in Sarasota Florida, dental implants are basically prosthetic root devices made of titanium. Just like a natural tooth root, dental implants support all teeth restorations. Dental implants are used to support dental crowns, bridges, as well as dentures.
Now how are dental implants useful for dentures? With the passage of time, dentures become loose and move and slip in the mouth. This makes the process of chewing, speaking, etc., difficult for the patient. When dentures are supported by dental implants, these implants act as the roots of the teeth and keep the dentures fixed in the mouth. When you use implant supported dentures you would not experience the uneasiness and discomfort of slipping dentures.
Choosing implant supported dentures over regular dentures
Some people try to use denture fixatives and adhesives to keep the dentures set and fixed, but these fixatives can not be used on daily basis and permanently. Denture adhesives also have a good reputation in fixing the upper dentures but the lower dentures do not stay fixed perfectly even with denture adhesives and fixatives. Loose dentures cause embarrassment in public when these slip in the mouth while you are talking with someone. Implant supported dentures keep you away from such embarrassment. With implant supported dentures in your mouth, you will be able to speak more clearly and easily and at the same time you would be able to eat all the foods which you wanted to eat without the worry of the dentures slipping off in public. Implant supported dentures increase the self-confidence of an individual.
Dr. Peter Engelsberg, your Sarasota Florida cosmetic dentist at Midtown Dental Center, points out that dentures are not only used by older people. Many young people, due to some reason, lose their teeth and have to use dentures. Implant supported dentures keep the dentures perfectly fixed in the mouth just like natural teeth roots do, providing people greater confidence and freedom enjoy the quality of life they had before they started wearing dentures.