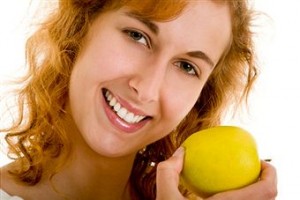 Porcelain veneers are a perfect way to getting the smile you have always wanted! In the Bradenton and Sarasota Florida areas, you don't have to hide your smile anymore because you can get dental veneers from a trusted cosmetic dentist, Dr. Peter Engelsberg at Midtown Dental Center, can have you smiling in no time. This cosmetic dentistry procedure can enhance your smile by changing the color, shape, and size of your teeth to correct imperfections that make you uncomfortable smiling.
What are teeth veneers for?
Teeth veneers, also called dental veneers, are thin laminates bonded to your teeth.  Porcelain veneers used to quickly restore chipped, stained, or even slightly misaligned teeth.  They are also used to hide gaps in your teeth.  Another good thing about porcelain veneers is that they are permanently bonded to the surface of your original teeth, providing a strong layer of protection.  That's not all – porcelain veneers allow light to pass through them which reflect the color of your teeth enamel.  This is the way porcelain veneers provide a lustrous brilliance that make your teeth beautiful and natural-looking.
Benefits of porcelain veneers
Because not all of us were born with perfect teeth, modern cosmetic dentistry offers ways to transform smiles quickly and easily with procedures like dental veneers. Dr. Peter Engelsberg, a skilled cosmetic dentist in Sarasota Florida, can explain to you the benefits you can get from porcelain veneers, which include:
Porcelain veneers are highly effective in covering teeth imperfections such as stained or discolored teeth, chipped or cracked teeth, or gaps in teeth.
For slightly misaligned teeth, porcelain veneers can correct the problem by providing instant alignment.
Porcelain laminates reflect light in such a way that you get natural-looking teeth that sparkle every time you smile.
Porcelain resists stain and lasts longer than other types of teeth veneers.
Porcelain shells strengthen your teeth and can prevent weaker teeth from further cracking or chipping.
Get the best teeth veneers from your Sarasota Florida cosmetic dentist
Because porcelain veneers come in different qualities, it is always best to consult with your cosmetic dentist what is best for you.  Your trusted dentist at Midtown Dental Center is committed to giving you the best service and knows which products can give you the satisfaction you are looking for in a smile makeover. Let porcelain veneers and your Sarasota Florida dentist at Midtown Dental Center help you smile with confidence!