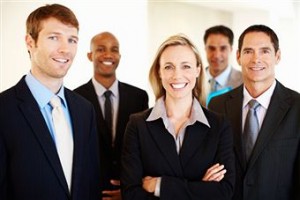 There are many procedures and treatments which fall under the category of cosmetic dentistry. However, due to its cost-effectiveness and convenience, tooth bonding to considered to be one of the quickest and most affordable procedures for a smile makeover. Usually restorative dentistry procedures involve several visits to the dentist's office but this is not the case with tooth bonding procedure. In a very short span of time, the tooth bonding procedure displays wonderful results and you will get the perfect, beautiful smile you have always wanted.
According to Dr. Peter Engelsberg of the Midtown Dental Center in Sarasota Florida, cosmetic bonding is the procedure in which cosmetic composite resin material is used. With this resin material, chipped, broken, and crooked teeth are corrected. If the shape of a tooth is not perfect then the tooth can be reshaped through tooth bonding procedure and the resin material can also be used as a treatment for discolored teeth and stained teeth.
The procedure for teeth bonding
During the procedure, the cosmetic bonding is placed on a particular tooth. The adhesive material or cement is applied to the natural enamel or dentin. Dr. Engelsberg, your cosmetic dentist in the Bradenton and Sarasota Florida areas, will sculpt the bonding to make it look more natural and matched to your teeth. When the resin material is sculpted properly to the tooth, a high intensity laser light is applied to the tooth and this hardens the resin material. The particular area is then polished cleaned. The complete procedure of tooth bonding takes approximately 15-20 minutes for each tooth.
It should be kept in mind that once the bonding resin is bonded to the tooth, its color cannot be changed. So if you also plan to have a teeth whitening or teeth bleaching procedure then first have that procedure done so that the resin material could be made of the color of your white teeth. The skill and experience of your cosmetic dentist are important in producing results that looks amazing without affecting the natural bite of the patient. The difficulty of this process depends largely on the extent of the required bonding job.
Is tooth bonding right for me?
With proper care, tooth bonding can last for a long time. Because cosmetic bonding is one of the most inexpensive cosmetic procedures a trusted dentist like Dr. Peter Engelsberg at Midtown Dental Center can offer, it is a popular choice for a quick smile makeover on a budget in Bradenton and Sarasota Florida. If you have teeth imperfections like cracked, crooked or broken teeth or you have stained teeth, then tooth bonding can be the best option for you.