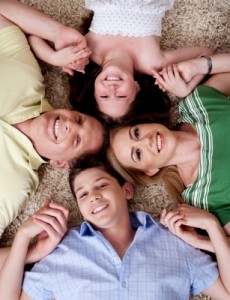 A family dentist can take care of the dental care needs of the entire family by performing regular check-ups and making sure that their patients have good oral health. Regular dental check-up and professional cleaning of the teeth is very important and your Sarasota Florida family dentist would be performing all this frequently. Instead of visiting a new dentist's office each time or every member of the family visiting different dentists, it is much better if the whole family chooses to receive the dental care from a trustworthy and qualified family dentist. Every member of the family can have regular professional cleanings scheduled in one visit. In this way, your children will also develop good habits which will ensure a good oral health for the rest of their life because your children will be receiving regular dental care from your family dentist from their young age. Good oral health means healthy teeth and body which will be free from diseases and infections.
What a family dentist can do for your family's dental health
According to Dr. Peter Engelsberg of Midtown Dental Center, your Sarasota Florida family dentist, children are naturally more nervous and afraid of dental treatments. When they visit their family dentist frequently, their fear lessens to a great extent. Moreover, the dentist also tries to make the kids comfortable and to ease their anxiety.
Children learn from their parents and when they see their parents participating in regular dental care they learn this as well and they become prepared for a lifetime of good oral health. Your family dentist will be performing all your dental treatments like teeth cleaning, teeth whitening, teeth bonding, fixing of dental implants, etc. If you do not have a family dentist then it is vital that you search for a professional dentist who would be able to cater the needs of your whole family. Families in the Sarasota and Bradenton areas see the Midtown Dental Center as a wonderful dental office which can serve the entire family.
Proper oral hygiene is not only necessary for a good oral health but also for a good general health. There are many diseases which enter the body through the mouth and then attack the inner organs of the body. The first step to maintain good oral health is to brush and floss the teeth regularly and appropriately. Then, the next step is to have a dental check-up done by your family dentist.
Find a family dentist in Sarasota Florida
If you are looking for a family dentist to take care of your entire family's dental needs, Dr. Peter Engelsberg of Midtown Dental Center, will be more than happy to make sure everyone in the family is in the best of dental health. Get in touch with your Sarasota Florida family dentist today.