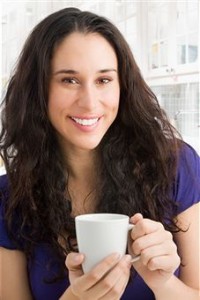 Do you try to hold back and hide your smile just because there are imperfections in your teeth? Well, life is short and there is no point in hiding your smile and happiness. Porcelain veneers are the best solution for you in the Bradenton and Sarasota, Florida areas according to Dr. Peter Engelsberg of the Midtown Dental Center. The procedure for porcelain veneers improve the shape, size, and color of your teeth to give you the perfect smile you always wanted. Porcelain veneers are used by skilled cosmetic dentists like Dr. Engelsberg to achieve a flawless smile makeover. There may be other ways to improve the appearance of your teeth, but dental veneers offer a lot of benefits for residents of Bradenton and Sarasota Florida.
The miracle of modern porcelain veneers
Dental veneers are a layer of porcelain laminates which cosmetic dentists like Dr. Peter Engelsberg place on the tooth surface to cover teeth imperfections such as crooked teeth, gaps between teeth, a chipped or cracked tooth, stained or discolored teeth. The color of this restorative material is exactly like your natural teeth that no one could notice you had a cosmetic dental makeover done. Dental veneers improve the aesthetics of the teeth and also protect an already damaged tooth. Modern porcelain veneers are far superior to the dental veneers of the past, which had metal framing that cause dark stains near the gum line of your teeth.
Porcelain veneers can give your teeth a natural luster while protecting them. Light passes through teeth veneers and reflects off the pearl-like color of your teeth beneath just like your natural tooth enamel.  People wouldn't notice you had dental veneers but they will surely notice how extraordinarily beautiful your teeth are. Also, these extremely thin laminates actually make your teeth stronger by providing a layer of protection against daily wear and tear.
Where to get the best porcelain veneers in Sarasota
If you live within the areas of Bradenton and Sarasota Florida, and if you think dental veneers are the answer to the teeth issues you may have, a trusted cosmetic dentist can provide the excellent solution. Porcelain veneers are offered at Midtown Dental Center where Dr. Peter Engelsberg and his expert cosmetic dentistry team use only the best quality teeth veneers.  Call or visit them today and learn how to get a flawless smile with porcelain veneers.