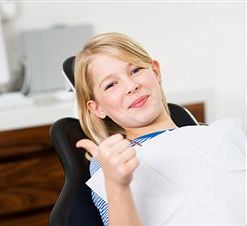 Choosing the right cosmetic dentist is exceptionally important. You might not be comfortable with every other dentist and not every dentist will be able to fulfill your needs and requirements. This matter about your face and looks should not be taken for granted. You need to do your research and inquiry to come across the cosmetic dentist who has the proficiency and expertise to perform the dental procedures that are right for you. Dr. Peter Engelsberg of Midtown Dental Center, your Sarasota Florida cosmetic dentist, states that the best option which you have is to check out some cosmetic dentist reviews.
Cosmetic dentistry relies heavily on the talent and skills of the cosmetic dentist. You need to be careful in choosing the right cosmetic dentist. You should keep in mind that dentist who meets your needs is the right dentist for you. Qualified dentists provide consultations to patients and they can discuss their concerns with the dentist openly. The cosmetic dentist gives the best advice according to the needs and concerns of the patient. This first discussion or interview between the dentist and the patient is very important and it can make the treatment process very comfortable. When you read the reviews about cosmetic dentists, check out how the dentist handled the first interview with the patient.
How to choose the right cosmetic dentist
Check whether the dentist listens to the concerns of the patients. Are the patients satisfied with the consultation? Did the cosmetic dentist make any promise which he could not fulfill? You should be checking all this in the reviews. For example, Dr. Peter Engelsberg gives each and every patient full time and attention and discusses the concerns of the patient and understands what the patient actually wants. This allows the patient to know that the dentist knows exactly what has to be done and the patient stays satisfied.
Cosmetic dentist reviews are just like job references. Sometimes before-and-after photographs are also included in reviews. These photographs might help you to make the right decision and to have realistic expectations with the dentist. Choosing cosmetic dentists can be difficult but doing a simple research can go a long way in finding the right dentist who can provide the dental care you deserve.
Make the right decision today
You might also be able to find the professional websites of cosmetic dentists and you can check those websites as well. Check the dental office staff because you will have to interact with them as well. It is very important to know if the dental team are friendly and welcoming and if they will make you feel comfortable.
Dr. Peter Engelsberg and Midtown Dental Center are names you can trust when it comes to dental services. So, for your next dental care appointments, call or visit your Sarasota Florida cosmetic dentist at Midtown Dental Center. We will be happy to provide you with the professional and caring service you are looking for.