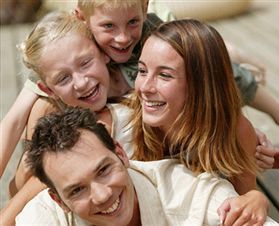 Finding a trusted and competent Sarasota Florida dentist may not be easy for all.  There are many dentists who practice dentistry in different ways. So how do you know what type of dentist you are looking for, and how do you know you can count on him for your dental needs?  Would you be glad if your dentist could offer you with more than the basic cleanings and regular checkups? If you are looking for a family dentist who is also a cosmetic dentist, then come to Midtown Dental Center. Dr. Peter Engelsberg is trusted Sarasota Florida dentist who can provide you and your family with the best of dental care.
Which type of dentist do you need?
There are some dental practices in Sarasota Florida that may not be able to provide you with all the dental treatments you may need.  Going to one dentist for a particular treatment and visiting another dentist for another procedure can be frustrating and confusing. Knowing a reliable and competent dentist who is able to help you establish a good patient-dentist relationship makes each dental experience something to look forward to. This means better dental care for you and your family.
Dr. Peter Engelsberg, your local Sarasota Florida dentist at Midtown Dental Center, offers general dentistry procedures from regular cleanings and extractions to restorative procedures like crowns and bridges, root canals, dentures, and dental implants. Dr. Engelsberg is also a cosmetic dentist who can help restore your smile by enhancing the way your teeth look so you won't have to hide your smile.  Your trusted Sarasota Florida dentist not just offers the best dental health for you, but also cares about your appearance.  Procedures like teeth whitening, dental veneers, and tooth bonding are just some of the cosmetic services you can get at Midtown Dental Center.
A Sarasota Florida dentist you can count on
Dr. Peter Engelsberg is a reliable dentist serving the areas of Sarasota Florida and Bradenton, offering quality and professional dental practice. For all your dental care needs, Midtown Dental Center is a dental facility that can provide you with the best dental care in Sarasota Florida. Call or visit your trusted Sarasota Florida dentist for a free consultation today and find out how easy it is to have healthy, great looking teeth and smile in Sarasota Florida.